The right browser can make a massive difference to the way your internet works. It can protect you from advertisers' tracking and from online irritations. It can sync all your stuff with your phone and/or tablet. It can bring you the content you need and filter out the stuff that you don't.
Big news isn't that common in the world of web browsers, but in late 2019 there was a bit of an earthquake: Microsoft's Edge embraced Chromium, the same software that powers Google Chrome. That means four of the five top browsers are Chromium-powered.
The best browsers at a glance
Mozilla Firefox

Microsoft Edge

Google Chrome

Opera
1. Mozilla Firefox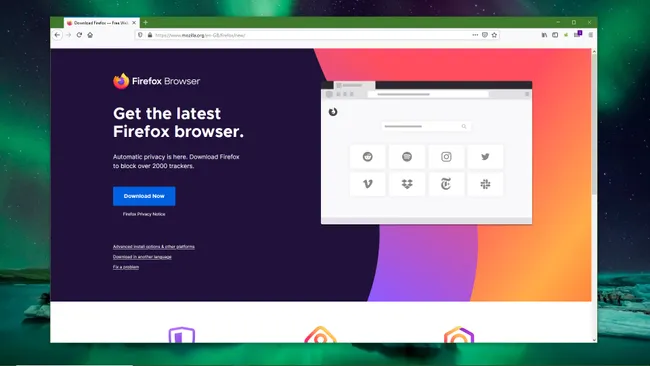 The best browser for power users and privacy protection
Operating system: Windows, macOS, Linux, Android, iOS
Incredibly flexible.
Cross-platform sync.
Good privacy protection.
A bit slower than rivals.
Firefox has long been the Swiss Army Knife of the internet and our favourite browser. Version 72 is particularly good: it can alert you if your email address is included in a known data breach, it blocks those annoying allow-notifications popups, it blocks "fingerprinting" browser tracking and it brings its picture in picture video mode to the Mac version. As before it's endlessly customisable both in terms of its appearance and in the range of extensions and plugins you can use. Last year's overhaul dramatically improved its performance, which was starting to lag behind the likes of Chrome, and it's smooth and solid even on fairly modest hardware.
---
2. Google Chrome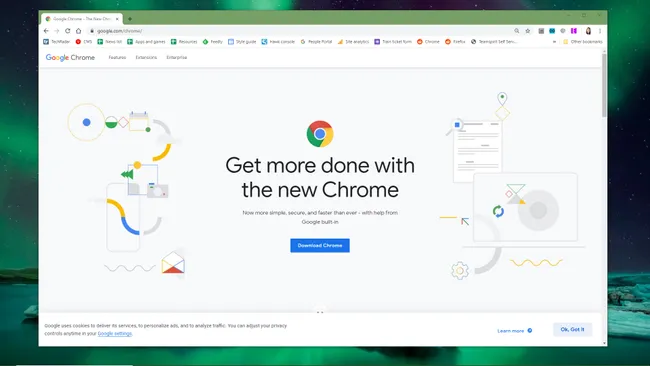 It's the world's favourite browser, but it can be a memory-muncher
Operating system: Windows, macOS, Linux, Android, iOS

Speedy performance
Very expandable
Cross-platform
Can be resource-hungry
If imitation is the most sincere form of flattery then Microsoft's adoption of the Chromium engine for its own Edge browser must be making Google feel pretty good about themselves.
But there are some areas in which Microsoft's contender actually beats the big G, most noticeably in resource usage: Chrome is infamous for its hefty resource demands and it can fairly chug along on low-powered hardware with limited RAM.
The new Tab Freezing feature is designed to address that by automatically 'freezing' background tabs so they're not using resources unnecessarily, but Chrome remains pretty hardware-hungry.
---
3. Microsoft Edge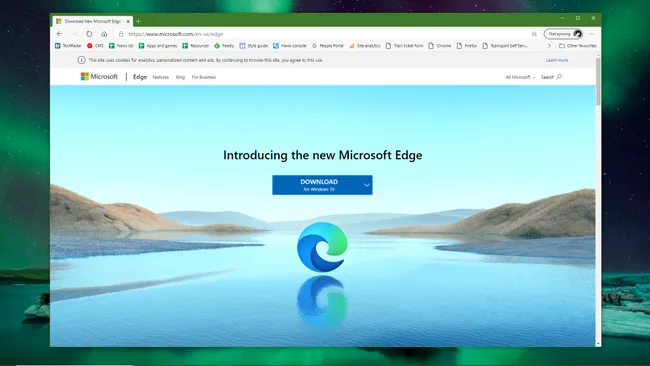 A genuinely great browser from the former browser bad guys
Operating system: Windows, macOS, Android, iOS, Linux coming soon
Very, very fast
Crystal clear privacy tools
Can save sites as apps
Windows really wants it to be the default
Older readers will remember Microsoft as the villains of the Browser Wars that ultimately led to the rise of Firefox and Chrome. But Microsoft is on the side of the angels now and its Edge browser has been rebuilt with Chromium at its heart. It's Windows' default browser and there are also versions for iOS, Android and Mac.
The new Chromium-powered version is considerably faster than its predecessor and includes some useful features including Read Aloud, the ability to cast media such as inline videos to Chromecast devices, an Opera-style start page and a good selection of add-ons such as password managers, ad-blockers and so on. You can also download web pages as apps which then run as stand-alone applications without having to launch the whole browser. That's useful for the likes of Google Docs or Twitter.
---
The main holdouts are Apple's Safari (not included here) which uses WebKit, and Firefox, which uses Gecko. That's had an interesting effect on our top five, and demonstrates that browser tech can still surprise us.
No matter what kind of internet user you are, there's a browser out there that's perfect for you – and chances are it's one of these top five.